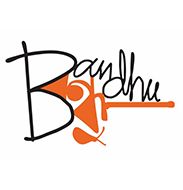 Bandhu Social Welfare Society (Bandhu)
Bandhu started its journey in 1996. It is formally registered with Ministry of Social welfare and NGO Affairs Bureau since July 1997. All activities of the organisation are in line with the guidance provided by the Ministry of Health and Family Welfare (MOHFW) and Ministry of Social Welfare (MOSW) of the Government of Bangladesh.  The principles, activities and approaches of Bandhu correspond to national priorities for health care interventions and directly linked with current National Strategic Plan for HIV/AIDS response. Bandhu's activities have significantly contributed to attaining Millennium Development Goals (MDG) by the government, particularly Goals 1, 3 and 6. Bandhu has developed its 4th Strategic Plan (2017-2021) to ensure that its program interventions on health and health rights, implemented through 37 well-equipped field health centers in 22 districts and 25 partner CBOs across the country, can add significant value to national response on health for achieving Sustainable Development Goals (SDGs) particularly 1, 3, 5, 16 and 17.
Over the last 20 years Bandhu has expanded its work in the area of Sexual and Reproductive Health including HIV/AIDS and health rights and complementing and contributing to the national response in these areas which are under government focus.
Organisational & Communication Focal Person for the SDG Platform

Mr Md. Moshiur Rahman
Manager –Policy Advocacy & Human Rights
Email: moshiur@bandhu-bd.org
Contact:
Mailing Address: 99 Kakrail (3rd and 4th Floor), Dhaka-1000
Phone: +88 (02) 9999898, 9356868, 58316041, 01711537656
Fax: +88 (02) 9330148
Email: shale@bandhu-bd.org
Social Media: Facebook | Twitter
Website: www.bandhu-bd.org
PARTNER'S RESPONSE ON COVID-19