Following up on the event on 29 January 2018, the Concern Worldwide Bangladesh is encouraged to observe that BDT 10 crore has been allocated for urban social safety net (SSN) programme, Urban Community Development Programme in 2018-19 fiscal budget. The allocation was revealed in a brief post-budget review during a Concern-APPGs organised post budget dialogue 'National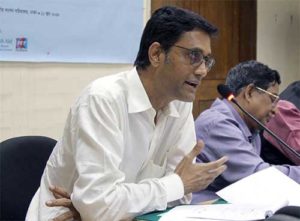 Budget 2018-19: Expectations of the Poor and the National Social Safety Net Strategy' on 11 June 2018 at the National Parliament. The event, participated by Dr. Md. Abdur Razzak, MP, Chair, Parliamentary Standing Committee on Finance as the Chief Guest and nine parliamentarians reflected on the provisions of SSN coverage for urban poor in proposed national budget for FY 2018-19.
It is noteworthy that previously Concern and APPGs had drawn the Hon. Finance Minister and the policy makers' attention to the necessity of allocating national budget for expanding the social safety net coverage in urban Bangladesh on a pre-budget dialogue on 29 January. Budget allocation for Urban Community Development Programme was one of the event's major recommendations.
Concern would like to thank everyone involved, particularly, the Hon. Finance Minister and APPGs for listening to the voice of the urban poor and ensuring urban social safety net allocation in the national budget as committed. The action complements Sustainable development Goal 11 'making cities and human settlements inclusive, safe, resilient and sustainable' and makes us confident on the prospects of achieving the SDGs goals.