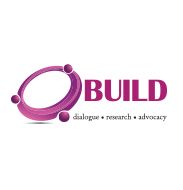 Business Initiative Leading Development (BUILD)  
BUILD is, a joint initiative of the Dhaka Chamber of Commerce and Industry (DCCI), Metropolitan Chamber of Commerce and Industry (MCCI) and Chittagong Chamber of Commerce and Industry (CCCI), working as a platform in Bangladesh for an exchange of actionable ideas between the public and private sectors. It works as strategic partner of the Private Sector Development Policy Coordination Committee (PSDPCC), established at the Prime Minister's Office (PMO) since 2011 and extends all secretarial services through the Policy Coordination Unit (PCU) of PMO.
It has been designed as a sustainable platform for action-oriented reform that simplifies the process of doing business in Bangladesh by working closely with the government. It assists the government undertakes business reforms through focused public-private dialogue, backed by rigorous analysis and advocacy to ensure that concrete and results-based reforms are implemented as the Government's trusted partner in promoting private sector-led growth, and a united and powerful voice for business.
BUILD features public private dialogue on five thematic areas – Tax, SMEs, Financial Sector, Trade & Investment and Sustainability & Green Growth. It undertakes much of the analysis and advocacy to support the dialogue process, and assist in ensuring that BUILD develops specific, measurable and results-based recommendations for the Government to implement.
Communication Focal Person for the SDG Platform

Mr Moshaddek Alam
Senior Communication and Advocacy Associate
E-mail: moshaddek@buildbd.org
Contact:
Mailing Address: DCCI Building (9th Floor), 65-66 Motijheel, C/A Dhaka- 1000
Phone: +88 (02) 9569961, 9561388 (Ext-16); 01714102994
Fax: +88 (02) 9560830
Email:  info@buildbd.org orceo@buildbd.org
Social Media:  Facebook
Web address: www.buildbd.org