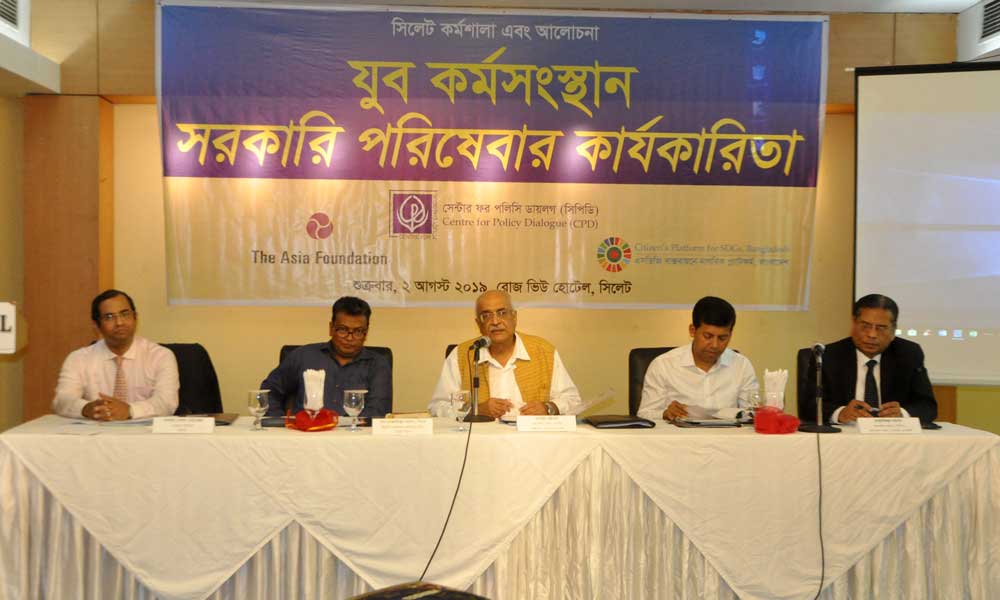 Bangladesh is aspired to be a higher middle-income country and achieve the Sustainable Development Goals by 2030. Labour-productivity of Bangladesh would be far-behind than the higher middle-income countries in 2030, even lower than that of the lower-middle income countries as well as those of India and Vietnam.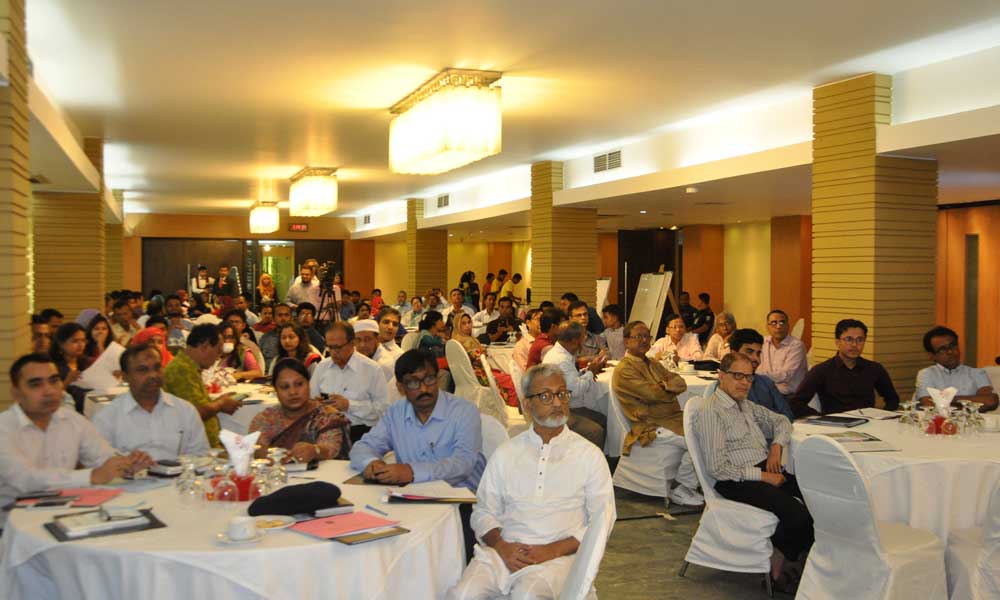 To address these challenges Bangladesh needs to investment significantly in the coming years for human resource development particularly for education, skill and entrepreneurship development. The government should focus in improving the skill development programmes and re-visit the existing policies to enlarge the scopes of employment generation for the youth cohort.
Participants shared these observations at a workshop on Youth Employment and Effectiveness of Public Service on Friday 2 August 2019 in Sylhet. The workshop was organised jointly by Centre for Policy Dialogue (CPD) and The Asia Foundation in association with the Citizen's Platform SDGs, Bangladesh.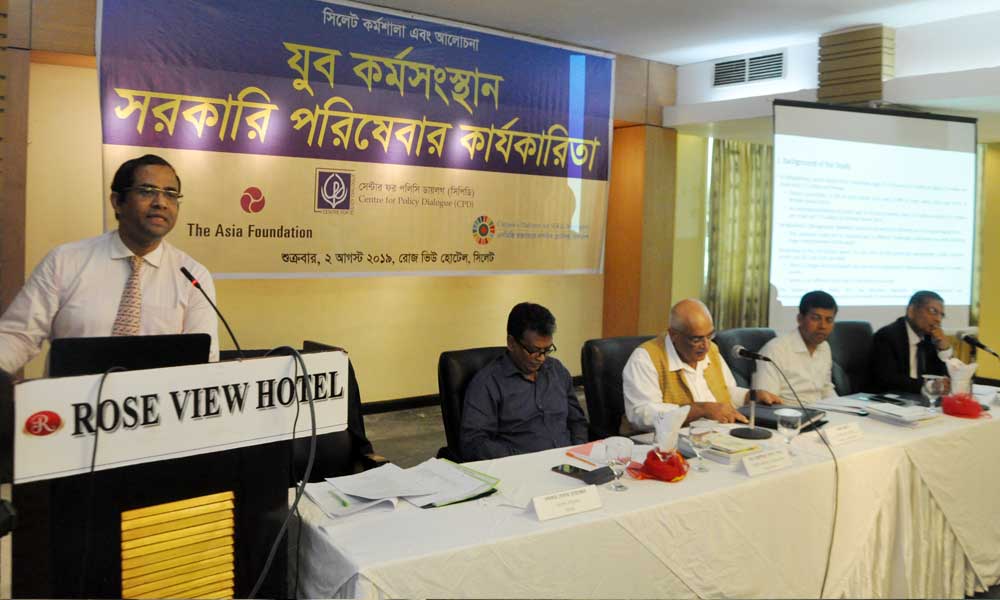 Dr Khondaker Golam Moazzem, Research Director, CPD, presented a keynote at the beginning of the workshop. In his presentation, Dr Moazzem presented an analysis of government initiatives and scopes for youth employment according to various national policies and election pledges on employment generation. He mentioned that according to the National Budget 2019-20, an additional 30 million jobs have been targeted to be generated by 2030. The present government also has election pledges for employment generation particularly for the youth.
While focusing on the state of youth development in Sylhet, Dr Moazzem, noted that majority of youth labour force of the Sylhet Division did not cross the higher secondary level education. Only 2.3% of male and 1.3% of female aged 20-24 having bachelor degrees. There is huge room of skill development among the youth cohort of this division. It will require effective planning and coordination among the government organisations and private sector.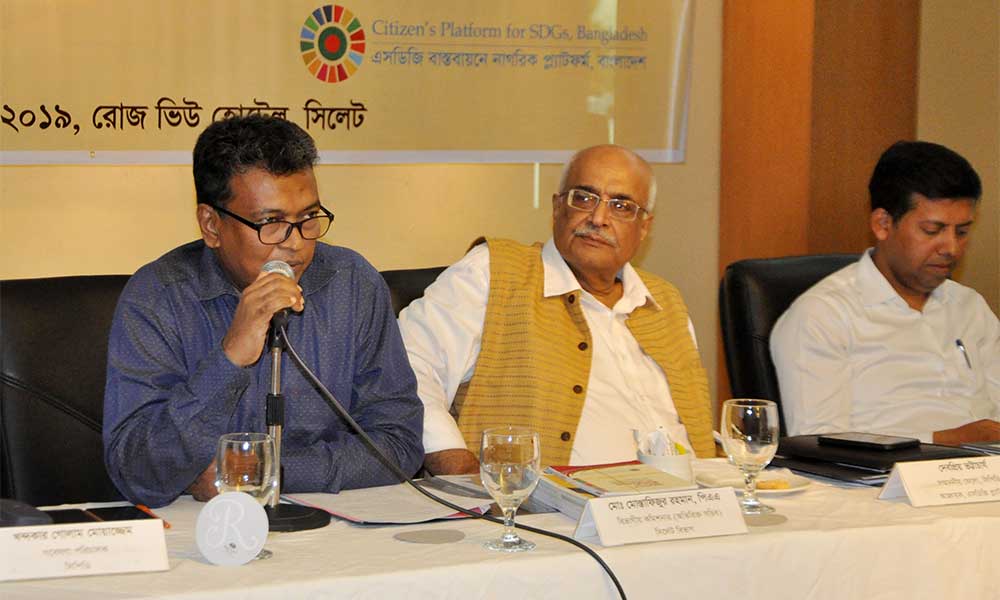 Mr Md Mustafizur Rahman, PAA, Divisional Commissioner (Additional Secretary), Sylhet Division, was present at the workshop as Chief Guest. He observed that Bangladesh labour force suffers from acute skills-gap. It is high time for the country to focus more into technology driven employment generation and invest more in improving such human resource accordingly. He mentioned that t "333" call centre established by the government, to provide information on all public services, can be a useful tool for the youth for their required information on employment and skill development related information. He also noted that the government is developing a national youth database which will be used to create employment and skill development programmes.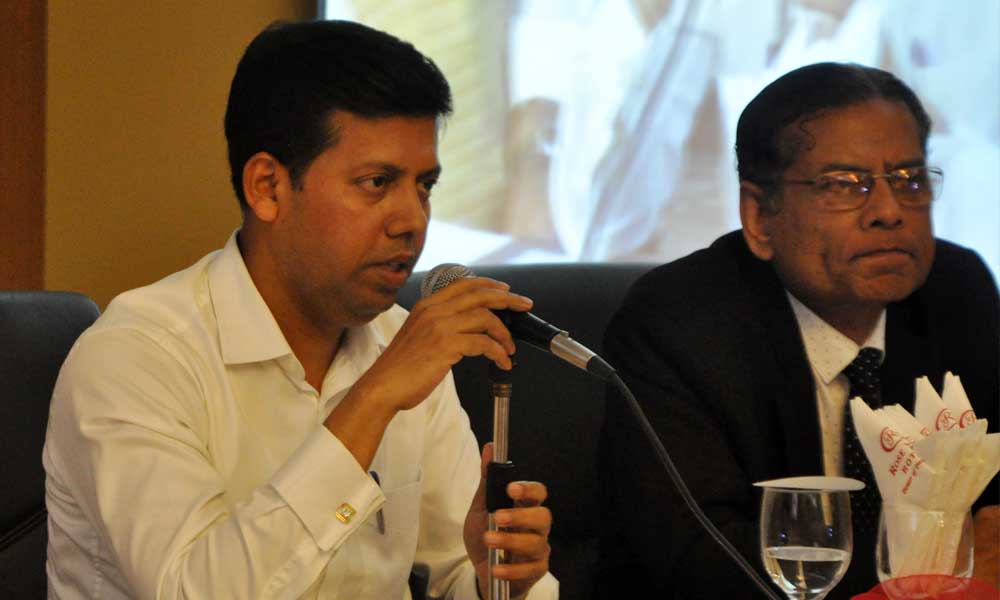 Mr M Kazi Emdadul Islam, Deputy Commissioner, Sylhet, attended the workshop as Special Guest. He mentioned that the government is quite sincere in improving skills among our youth cohort. The district administration in Sylhet also prioritises youth development issues and will continue its effort in effective realisation of government initiatives for employment generation for sustainable economic growth.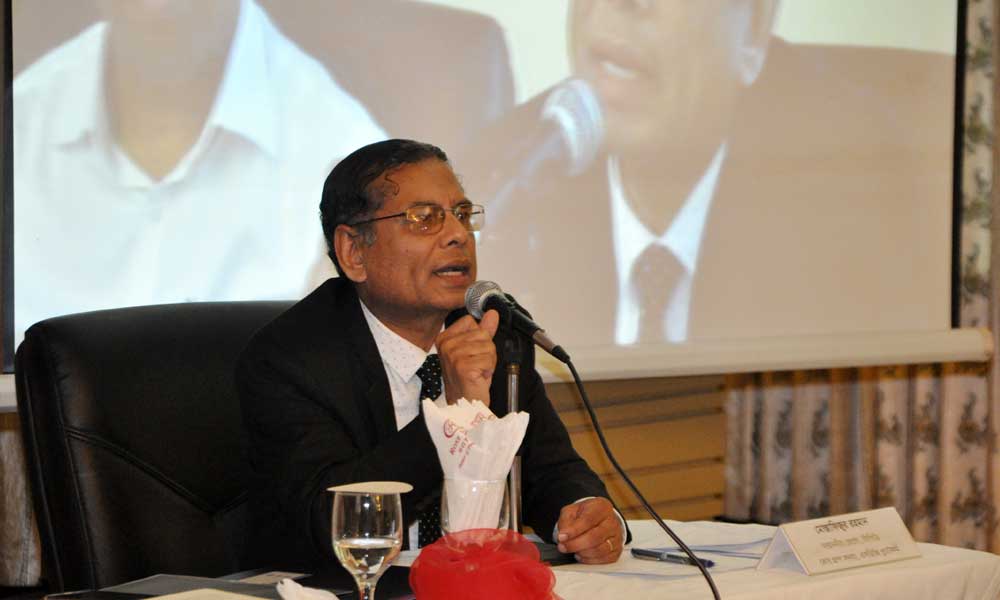 Professor Mustafizur Rahman, Distinguished Fellow, CPD, delivered special remarks on the discussions and findings from the workshop. He observed that Bangladesh still has the chance to utilise the demographic dividend for on an average ten more years now. If we cannot provide an effective employment mechanism and engage out large youth cohort with the economic cycle we will definitely miss an opportunity to shine as a country of strong economy.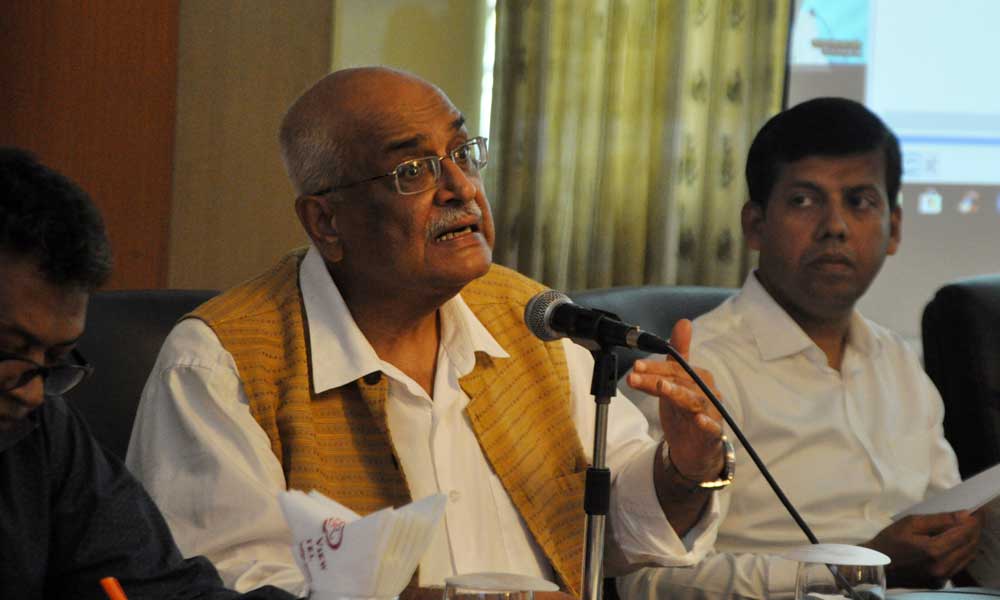 Dr Debapriya Bhattacharya, Distinguished Fellow, CPD, chaired the event. He mentioned that Bangladesh is now exposed as a country with higher economic growth. It means there should be adequate scopes of employment generation for country's youth cohort. Unless we do so it will be critically challenging for us to reach the SDGs by 2030.
The workshop was participated by more than hundred participants from among youth representatives from academic institutions and development organisations, representatives from government and non-government organisations, academics and researchers among others.