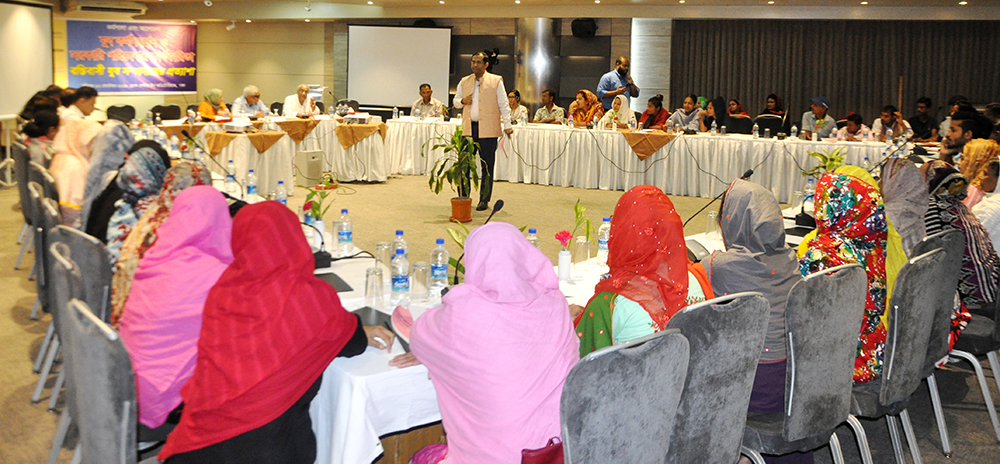 Three issues need to put emphasis in order to ensure effective public service delivery for the youth living in slums. These are – access to public services, availability of information on those services and effective coordination between GOs and NGOs for facilitating those services to the urban slum youth.
As the government aspires to create 3 crore employment by 2030, the three-pronged approach is needed to formulate sustainable solutions for providing quality education, skills development and employment generation for urban slum youth.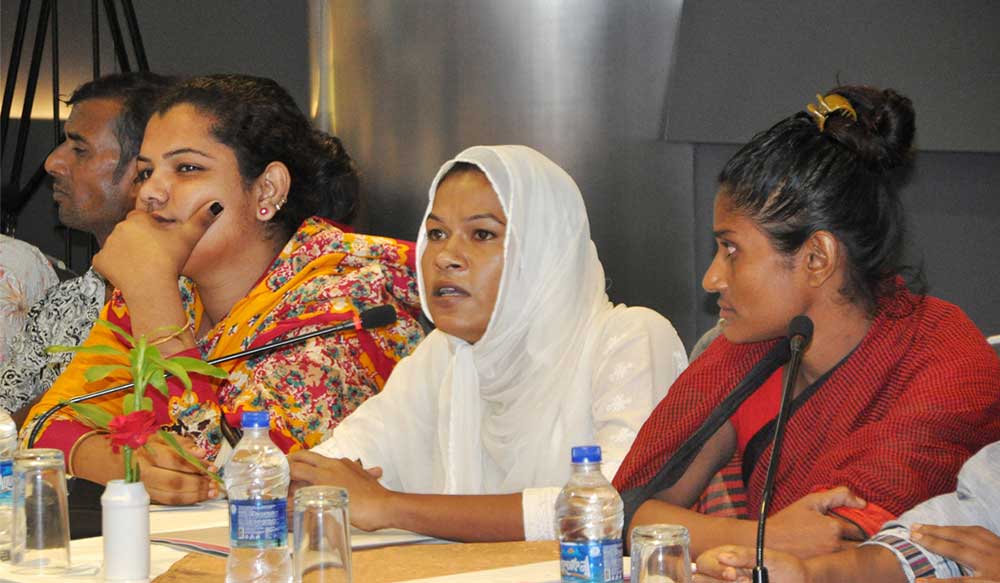 These observations came from a workshop on "Youth Employment and Effectiveness of Public Service: Perspectives from Youth of Slums" which was held on 22 September 2019. The workshop was organised jointly by Centre for Policy Dialogue (CPD) and The Asia Foundation in association with Bangladesh Legal Aid Services Trust (BLAST) and Citizen's Platform for SDGs, Bangladesh at BRAC Centre Inn Auditorium, Dhaka.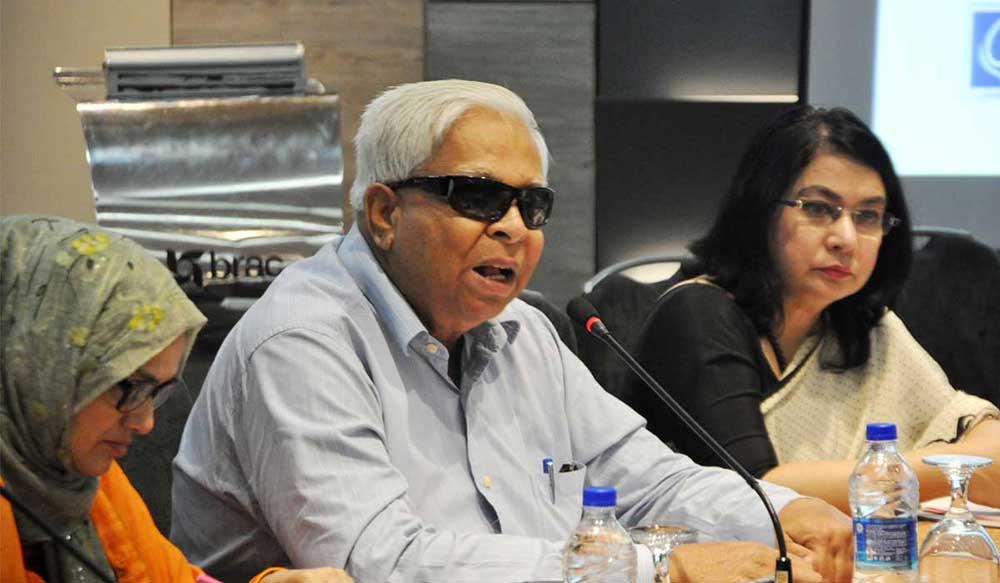 A number of youth representatives from the slums in Korail and Cholontika area participated at the event. The workshop began with a spot survey where the youth representatives from urban slums shared their aspirations about employment. They have also shared their views on various challenges they face regarding their livelihood, access to quality education, skill development and employment opportunities. Representatives from various government and non-government officials, who are working on various issues related to livelihood development of the slum dwellers, were also present at the event and shared their observations.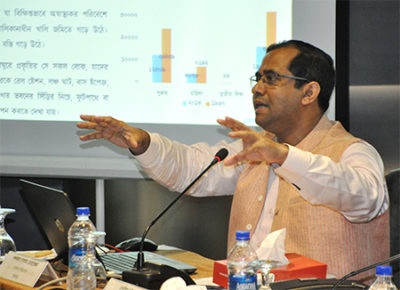 Dr Khondaker Golam Moazzem, Research Director, CPD, made an introductory presentation on the state of employment and overall livelihood challenges. In his presentation, Dr Moazzem shared that 17% of the slum dwellers are working as rickshaw/van pullers and 14% of them are involved in garments production. About 51% of the slum dwellers came to Dhaka in search of employment opportunity and about 28% came in to escape from poverty. Then Dr Moazzem facilitated an open discussion with the participants to determine the challenges of the youth of urban slums in terms of gaining quality education, skill development and employment opportunities.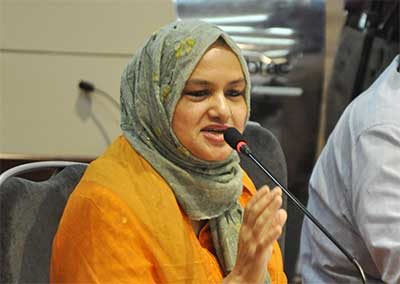 Ms Khaleda Bahar Beauty, Councilor of Reserved Seat, Ward number 19, 20 and 21, Dhaka North City Corporation, was present at the event as Special Guest. She highlighted government's initiative to ensure inclusive development and also advised the slum dwellers to be more aware about available public services. She said that the public representatives are very keen to solve the challenges of slum dwellers to ensure a standard livelihood for them. Ms Beauty mentioned about various limitations of a public representatives like her to tackle the challenges of the slum dwellers. However, she requested the slum dwellers to communicate with her without any hesitation regarding any of their issues and concerns.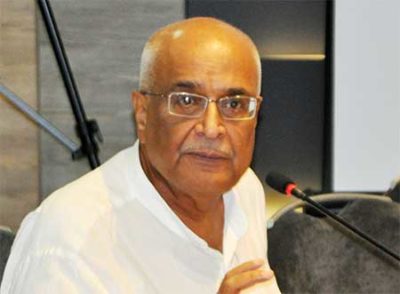 Dr Debapriya Bhattacharya, Distinguished Fellow, CPD and Convenor of the Citizen's Platform, as the Special Speaker at the event, said that the present livelihood condition is better in urban slums compared to other marginalised communities. But the challenge still lies within the area of ensuring quality education, employable skills and decent employment. In a city like Dhaka it will require a coordinated approach both from the government and non-government initiative to bring harmony in various existing programs for slum development. We should think for sustainable solutions for their housing and income generating employments in order to realise the SDGs.
Justice Md Nizamul Huq, former Justice of Appellate Division, Supreme Court of Bangladesh, and Chief Legal Adviser, BLAST, chaired this event. He shared his experience with regard to difficulty in ensuring rights of the slum dwellers. He hoped that the recommendations from this workshop would make effective contribution in improving the livelihood in slums.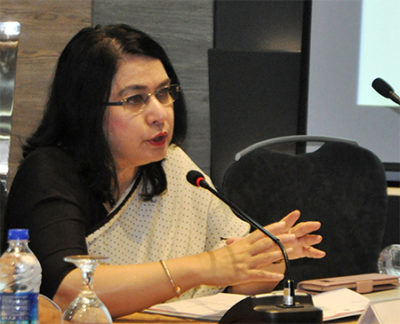 Dr Fahmida Khatun, Executive Director, CPD, delivered welcome remarks at the beginning of the event. The workshop was participated by around eighty participants. Apart from the youth representatives from urban slums the event was participated by representatives from Directorate of Youth Development in Dhaka District, Department of Social Services in Dhaka District, Bangladesh Industrial & Technical Assistance Center (BITAC), Bangladesh Bank, Livelihoods Improvement of Urban Poor Communities (LIUPC) of the United Nations Development Programme, BRAC, Dushtha Shasthya Kendra (DSK), UCEP Bangladesh among others.