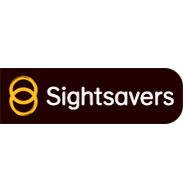 Sightsavers Bangladesh
Since 1950, Sightsavers, a UK-based international development organisation, has been working with partners in more than 33 countries in Asia, Africa and the Caribbean to eliminate avoidable blindness. We have been implementing extensive programmes for restoring sights through specialised treatment and, strengthening national eye care systems to sustain the work.
Sightsavers has been working in Bangladesh since 1973. We work in partnership with both government and non-government organisations to help establish and strengthen existing eye health services for all and promote disability inclusive development in the areas of education and social inclusion.
In the early years, Sightsavers Bangladesh mainly supported eye health related service delivery and development of eye care human resources. Over the years, it has introduced new techniques, concepts and ensured quality processes to improve service delivery across the country targeting different tiers of actors in the field of eye health, inclusive education and social and economic inclusion. To promote disability inclusive development and disaster management, we work to empower Self-Help Groups (SHGs) of persons with disabilities and disabled peoples' organisations (DPOs) by transferring skills and incorporating activities to empower people with visual impairment and other disabilities to recognise and fight for rights and to make informed choices about their lives.
Communication Focal Person for the SDG Platform

Ms Mahmuda Alim
Program Manager
Email: malim@sightsavers.org
Contacts
Mailing Address: House 1/B (5th Floor), Road 8, Block – I, Banani, Dhaka -1213, Bangladesh
Phone: +88 02 9846821, 9862410, 9852924, 01711378138
E-mail: kariful@sightsavers.org;
Social Media: Facebook | Twitter | Youtube
Website: www.sightsavers.org