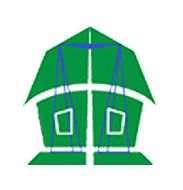 Madaripur Legal Aid Association (MLAA)
MLAA, the first human rights organisation in the country working with a vision to establish rule of law through enhance access to justice by the empowerment of disadvantaged people. Since 1978 MLAA has been continuing its efforts for promoting and protecting Human Rights engaging itself in various empowering activities through community based legal aid activism including non-formal dispute resolution mechanism to make the legal services easily accessible and affordable for the indigent.
MLAA, over the last 38 years, tries to see people of its working area are not deprived of seeking justice and not denied of having human rights. By its principal activities Legal Aid, Mediation & activating Union Parishad judiciary service and  supported by its subsidiary activities  (Advocacy & Policy Influence and Strengthening Institutional Capacity) has been known as repute NGO providing commendable service for legal protection, gender justice and human rights.
Organisational and Communication Focal Person for the SDG Platform

Md. Ibrahim Mia
Senior Coordinator
Email: miaibrahim@gmail.com
Contacts
Address: New Town, Post Box 09, Madaripur, Bangladesh
Phone: 0661-61518
E-mail: mlaabd.org@gmail.com; mlaa@bangla.net
Social media: Facebook
Website: www.mlaabd.org